South Metro Vineyard Church's story is only possible through God's grace and the faithfulness of ordinary individuals pursuing His kingdom here on earth. We continue that story today.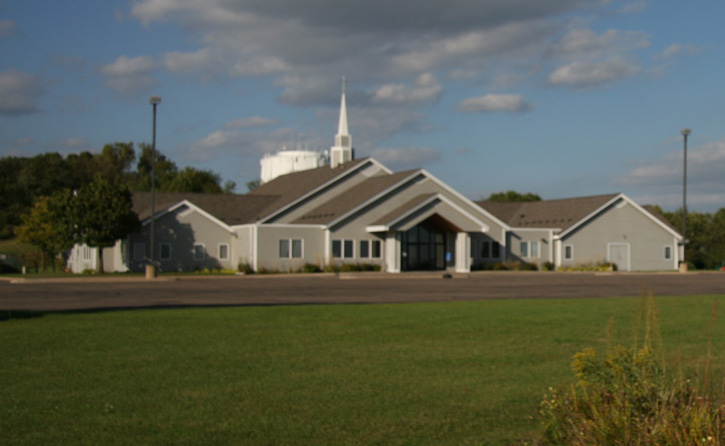 Our fellowship began in 1974. In the next few years, the name of the church changed to Victory Fellowship Church, then to Victory Christian Fellowship.
Through God's grace and direction, the property in Burnsville was purchased and the current church structure was built in 1986. In 1985, Victory came into contact with the Vineyard movement and in 1989, joined the Association of Vineyard churches. The name of the church changed again to Victory Vineyard Church. In 2005, the church changed its name one last time to South Metro Vineyard Church.
Over the years our church has become known for several qualities:
We consider ourselves empowered evangelicals.

 

We maintain a balance between an orthodox interpretation of the Bible and the working of the Holy Spirit. We submit ourselves to the Bible concerning all that we do and believe. We are a church where there is a high expectation of God's presence and activity.
We are a welcoming church.

 

You can come as you are and be loved. Jesus said that people would know we were his disciples by the love we show for each other. We want to foster friendships and relationships which reflect the very love of God.
We are a multi-generational church.

 

Passing on the faith to the next generation is of high value. We have programs for all aged children and students.
We are multi-ethnic.

 

We want to follow the example of Jesus who reached out to people of different cultures. We want to reflect the demographics of our community.
We keep it real.

 

We want every expression of ours – whether speech, manner, music, or architecture – to be non-hyped, natural, and based on reality. We want to present the simple truth of Jesus and experience together the reality of his presence. People can easily take off religious masks and find real fellowship and healing.
We practice both mercy and justice.

 

We devote a large share of our time, energy, and money to serving the needs of our community. We reach out to the least, the last, and the lost.
We reach out to share the good news of Jesus with others.

 

We don't simply grow by adding other churches' members, but actually bring many people into a personal relationship with Jesus. We want to speak so clearly and reasonably that things make sense to a thinking follower of Christ as well as the unchurched person. We engage in church planting and support foreign missions.
Everyone gets to play.

 

Ministry is done by all members, not just the paid staff. Training is available to equip members for ministry.
We are thankful for our past and look forward to our future. Through the years, God has continued to show Himself faithful and that He has big plans for South Metro Vineyard Church! Come see what God is doing, and how He is using our community to transform each other, the south metro, Minnesota, the United States, and the world.
Would you like to visit South Metro Vineyard Church?